We have refreshed our display, featuring this magnificent Chinese Ningxia carpet dating to the first half of the 19th century. The shou character in the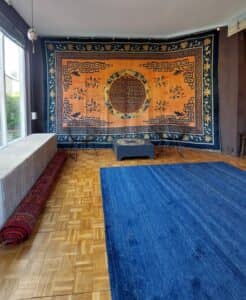 centre expresses a wish for longevity.
More textile treasures from Europe through to Japan can be seen at our gallery Thursday to Saturday, 9.30 am to 5 pm and by appointment at other times.